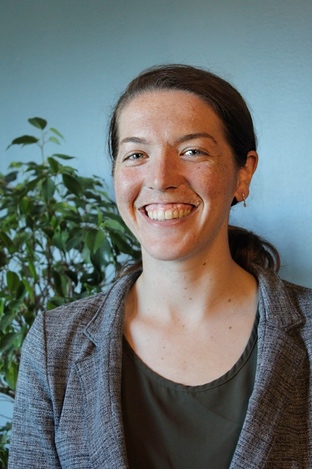 Dr. Emily Stanton
Being truly seen and accepted by another can be an incredible and even life-changing experience. I am continuously inspired to bear witness to the powerfully healing experience of therapy and be a part of others' stories.
When working with Emily, you will experience her warmth and her humanity. She listens to you as an equal and believes all people are worthy and deserving of a good life. She aims to show you your intrinsic value and that you are the expert of your own life. In this collaborative and therapeutic space, you will work alongside Emily to discover what you might need to build the relationship you strive to be a part of.
Emotions are powerful tools that help us see what we need and care most about. Emily will be present with your painful feelings so that you feel comforted, encouraged, and validated as you explore them. Our minds are extraordinarily adaptive, and it is Emily's belief that people are capable of finding connection when they tune into their personal narrative, emotional experiences, and inherent resilience. When your relationship feels hopeless, she will walk alongside you until hope feels possible.
---
I live by the philosophy that

the most powerful lessons come through our connections with others.

I could spend every day

sitting by the water with my family.

As a therapist, I

aim to be vulnerable, attuned, and authentic with my clients (because I know I'm asking them to do the same!)
Credentials
M.A., Clinical Psychology, Widener University
B.S., Psychology, The Pennsylvania State University
Supervised by Anna Nicholaides, Psy.D., License PS016827