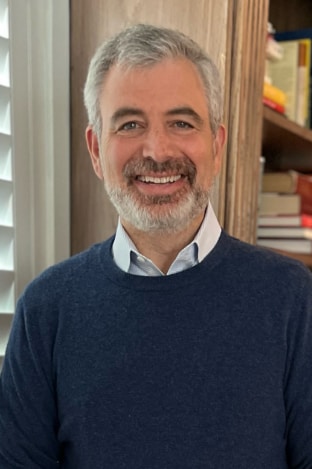 David Albert
Clinical Psychology Pre-Doctoral Intern
It is both inspiring and humbling to be with my clients as they challenge themselves to move toward their goals of fulfillment as individuals and couples.
David understands that it is within our most intimate relationships that we experience our greatest joys and, at times, our deepest pain. It is also the context in which we have our greatest opportunity for self-understanding and personal growth. David views therapy as a unique experience that can provide us with new and expanded ways of relating to ourselves and others. He admires the courage it takes to acknowledge that things are not going well and to entrust a therapist with guiding us to see the places where we are most vulnerable.
David exudes warmth, authenticity, and thoughtfulness. When someone enters therapy with David, he views his role as first helping them articulate what they have come for and what they hope to achieve. As a relationship therapist, David endeavors to create a therapy space that allows each person to feel safe and supported enough to speak freely and fully. He is respectful, deeply interested in helping people better understand themselves, direct when needed and humorous whenever possible.
David believes our personal interactions – and our lives - can be enriched through a deeper understanding of where we came from, what we have experienced along the way, and how this impacts who we are today. Joining with his clients, David seeks to help each person uncover their relationship patterns so that they can make better choices for themselves. With this approach, therapy provides an opportunity to learn about our individual roles in creating or restoring emotional intimacy.
For David, accompanying individuals and couples on this journey is an honor that reminds him daily of why he chose to become a psychologist.
---
I live by the philosophy that

learning is a lifelong process and one of life's greatest joys.

I could spend every day

talking with family and friends, playing tennis, cooking, reading or listening to anything interesting.

As a therapist, I

believe in the inherent ability of individuals to grow and change in positive ways at any time of life.
Credentials
M.A., Clinical Psychology; Widener University (APA-Accredited)
J.D., University of Pennsylvania Carey Law School
Internship, Millersville University Center for Counseling & Human Development
B.C.B., Board Certification in Biofeedback expected August 2023
Trained in Emotionally Focused Couples Therapy
Trained in Gottman Method Couples Therapy: Level II
Affiliations
American Psychological Association
Pennsylvania Psychological Association
Philadelphia Psychology Network
Specialties
Supervised by Anna Nicholaides, Psy.D., License PS016827