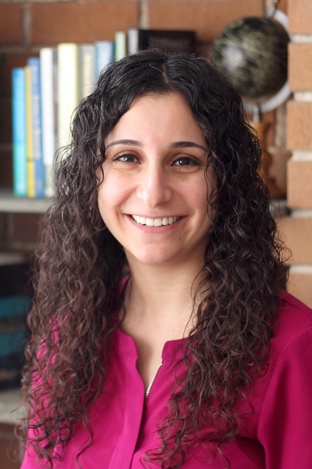 Dr. Holly Danial
I help clients cultivate that which is most valued in life, but often the most difficult to navigate– human connection.
Holly is a clinical psychologist with a concentration in couples and family therapy and a focus of study in families with substance use disorders. Whether you are attempting to rebuild after an affair or establish new family dynamics after a divorce, Holly will help you navigate conflicts and major life transitions with warmth and cultural humility. She will uncover what's contributing to your distress by being present with your interactional patterns and using what she sees to help you voice your thoughts and feelings, past experiences, and unmet needs.
As the daughter of Egyptian immigrants, Holly is inherently attuned to cultural differences and has expounded upon that attunement with years of multiculturally informed education, training, and supervision. Holly will help you explore the ways your cultural identities intersect with one another in the context of your community and the ways those intersections have impacted you.
In therapy, Holly is honest with you. She moves at your pace and actively collaborates with you by asking questions, voicing her observations, and making connections. She listens intently to ensure that she is understanding your experience, while also trying to hear what is and isn't being said. She is present for her clients and highlights their own strengths and positive attributes.
---
I live by the philosophy that

acceptance is the best gift that we can give to ourselves and others.

I could spend every day

cooking (anything from Ina Garten) and watching TV (30 Rock is always on loop).

As a therapist, I

understand that being in therapy takes courage, and I want you to feel valued and heard.
Credentials
Psy.D. in Clinical Psychology, Chestnut Hill College
B.A. in Psychology, Temple University
Affiliations
Pennsylvania Psychological Association
American Psychological Association
Specialties
Supervised by Anna Nicholaides, Psy.D., License PS016827