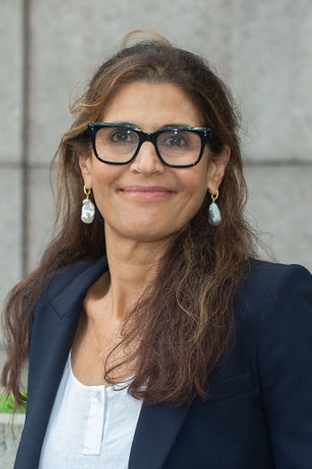 Dr. Stacy Malin
External Couples Psychotherapy Consultant
Dr. Malin serves as a consultant for our team, augmenting our expertise in psychotherapy for couples and individuals.
Dr. Stacy Malin is a New York City-based psychologist, relational psychoanalyst, couples therapist, teacher and author with over thirty years of clinical experience helping individuals and couples create more authentic, bold, connected lives. Dr. Malin has developed a consolidative approach to couples therapy that draws on insight-oriented, relational, systemic, trauma-focused, attachment-based, and somatic forms of therapy to fast-track the promotion of personal growth, resilience, relationship skills and intimacy. She integrates ideas in psychoanalysis, neuroscience, and family systems theory, and weaves together her exhaustive training in multiple techniques, including: Emotion-Focused Therapy (EFT), a Psychobiological Approach to Couples Therapy (PACT), Somatic Experiencing (SE) and Eye- Movement Desensitization and Reprocessing (EMDR).
Dr. Malin is also a passionate teacher and consultant to other clinicians – both new and seasoned – in the practice of couples therapy. Her goal is to help therapists develop their own creatively comprehensive style. Dr. Malin is on the faculty of both the Stephen Mitchell Relational Study Center and the Couples Therapy Training and Education Program at the William Alanson White Institute and serves as clinical consultant to Philadelphia Couples Therapy (PCT). She also offers supervision on both an individual and group basis in her private practice.
Dr. Malin presents frequently to both professional and lay audiences and prides herself on transforming dense concepts into fresh, accessible and even playful language. Her talks have covered such topics as adapting to online couples therapy, the role of the body in couples work, interracial couplings, the sexless couple, the single woman and the role of the therapist's own romantic life on her work. She is most interested in exploring creative, transformative, present-moment interventions in the therapy room, and also in pulling back the curtain on the therapist's own inner/personal life and its impact on the therapy.
Education
NYU Advanced Specialization in Couples and Family Therapy
Certificate in Psychoanalysis, NYU Postdoctoral program in Psychotherapy and Psychoanalysis, NY
Georgetown University Postdoctoral Fellowship Program
Adelphi University, Gordon F. Derner School of Psychology, MA and PhD in Clinical Psychology
University of Pennsylvania (BA with honors)
Professional Training
Embodied Relational Sex Therapy Training- with Dr. Stella Resnick, 2021
Emotion-Focused Therapy (EFT) - Ackerman Institute for the Family, NY Externship and Core Skills Training, 2020
Attachment-Based EMDR, Parnell Institute- Levels 1, 2 and 3, 2020-2021
Relational Life Therapy, Level One training, 2019
Somatic Experiencing® Trauma Institute, Southbury, CT Three Year Training: SEP Certificate in Somatic Experiencing® Therapy, 2017- 2019
Psychobiological Approach to Couples Therapy (PACT), Level 1, 2, 2013-2016
The Gottman Couples Therapy: Level One Training
Professional Affiliations
Elected board member, Section VIII, Couple and Family Therapy section of Division 39
International Center for Excellence in Emotionally Focused Therapy (ICEEFT)
The International Association for Relational Psychoanalysis and Psychotherapy (IARPP)
American Psychological Association (Divisions 39)
New York State Psychological Association
Somatic Experiencing® International
Stephen Mitchell Relational Study Center
Media
Television appearance on Access Hollywood, CBS Morning Show and Good Day New York
Interviewed and/or quoted in several magazines and newspapers including Vogue, Self, Shape, Fit Pregnancy, Pilates Style, Baby talk, Weight Watchers Magazine, The Independent (UK) and The Chicago Tribune